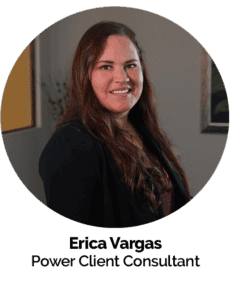 If you've thought it seems harder to hire new employees right now, you're not wrong. The hiring market in 2021 is vastly different than 2019, or even 2020. 
There are fewer people looking for jobs and the median salary has increased in many areas of the country. 
But, this doesn't mean it's impossible to still find a great employee. It just means you need be a little more creative and proactive than in times past! 
This is truly a case where you don't want to "wait for people to come to you" Instead, your mindset should change where you're going to reach out and find them! And to be more specific, here are four things you can work on, right now, to find that staff member (or three) you've been looking for. 
1. Do your market research
As I mentioned above, the 2021 hiring market is obviously different than it was pre-pandemic.  That said, it's also quite different than last year (2020). In many areas, the median salaries have increased, so it's important to know what personnel costs are in your area to stay competitive. If you don't, you'll easily be priced out. You can use websites like Salary.com and PayScale.com to look up what the median salary is for the job you're looking to fill in your area. 
(Related: Are You Waiting for a "Unicorn" Candidate?)
I then recommend offering a salary that is exactly at the median or slightly above it. 
I know it can feel like a stretch to pay so much more than you used to offer back in 2019, but I'd like to give a different perspective.  
Neglecting to hire staff does not really save you money in the long-run. Going without a hygienist means that either the doctor is spending their valuable time doing prophies or fewer patients are being seen in recall, which kills patient retention and practice productivity.  
If your front desk staff are trying to do everything without help, then they won't have time to work on filling up the schedule, following up with patients, taking the time to get patients scheduled and paid for their treatment plans, and get overdue patients back in for recall.  
So, if you are neglecting to hire entirely or waiting endlessly for candidates because you're not offering an attractive compensation package, then the result is ultimately lower revenues and profit in the bigger picture.  
The real solution is that if you'll need to pay staff more nowadays, then these staff need to be more productive to balance it out and make it profitable. That comes from improved organization, better front office systems, and better team training. This is why programs like the MGE Power Program exist! You can learn more here. It's also why many of our clients use our on-demand video training platform, DDS Success. You can do a free demo here.  
And lastly, if you find that staying competitive with salaries and other rising costs is squeezing your bottom line a bit too hard, you may want to consider a fee increase, especially now.  If you're like many dentists, you probably haven't raised your fees for quite some time.  Now might be the time to do so!  
2. Be aggressive in your personnel search
To be clear – I of course don't mean to be aggressive toward your personnel! I mean you're going to have to hustle a bit to attract more applicants! This means that you can't just post one ad on Indeed and expect a ton of applicants. 
(Related: How to Get New Employees Trained and Productive QUICKLY)
You should be posting your ad in many places. For example:  
Local dental hygiene schools

 

Facebook

 

DentalWorkers.com

 

DentalPost.net

 

Dental hygiene school Facebook groups

 

Referrals from your existing staff 

 

Potential candidates from your patient base, social circles, or even people you meet in everyday life

 

Local dental colleges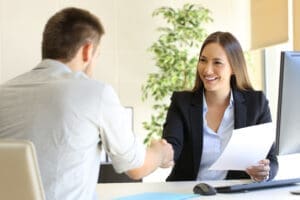 The purpose of this is to saturate the market with your ad. You want to really get it out there that you're hiring, and you want to get as many people as possible to see it. 
This amount of effort shouldn't stop once you receive prospects either. Your interview and hiring process should move lightning quick! If someone is interested in an interview, get them in right away, and if you interview a person who seems like a great fit, offer them the job as soon as possible. 
The one thing that hasn't changed in hiring is that the good prospects go fast – so don't wait to hire a great candidate when you come across one! 
3. Use your marketing savvy within your ads
An advertisement for a job is the same as any other ads in the sense that you're "selling" someone on working for you. Marketing plays a big role in your hiring ads and can be what makes someone want to apply or not. 
We have many other blog posts on what to include in your hiring ad (such as this post by Ashley Fuegel) but here are a few quick tips: 
Include information about your practice and company values

Include the qualities you're looking for in an employee

 

Don't just think about what 

you

 want, think about what the person seeing the ad would want in a job and team

 

Include applicable portions of your mission statement

 

Provide the salary you're offering (note: normally, I wouldn't say this is a requirement, but with the market being so competitive right now, I recommend publicly sharing what you're offering as it's most likely the first thing candidates are looking at)

 
Overall, include all the key details about the job and your practice that you believe makes working for you really great, but also make sure you keep your ad concise. 
4. Quickly establish if that new person is a good fit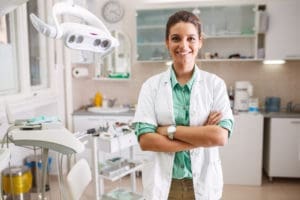 Once you hire someone, it's important to quickly determine if they're the right fit and adding value to your practice. 
No matter what the current median salary is in your area, the salary you offer is an investment you're making into your practice. So, you want to be sure your investment is paying off – a big mistake I see too often is keeping a non-productive/performing employee for too long. 
If you're paying extra for employees now, then you definitely don't want to be saddled with that expense for a long time if the employee is not adding the value you expect.  
(Related: 6 Ways to Get More Qualified Candidates)
The best way to find out how well a person is doing on the job is during the training process. If they're not catching on to things, if they're unable to perform tasks required despite giving good instructions, or if they often make the same mistakes despite being corrected on it multiple times already, these are signs that this person may not be a good fit for the job. 
Of course, you'll want to talk with this person and make sure they fully understand what's being asked of them. You want to really give them a fair chance. But, if they continue to perform poorly despite adequate correction, it probably means it's time to find someone else.  
I hope these tips can help you in your search for new employees in 2021 and beyond! Again, look into the MGE Power Program to learn more about how you can build a steadily growing, profitable dental practice.  
And of course, if you have any questions or would like help with anything, request a free consultation here.  
If you have any questions, you can email me directly at ericav@mgeonline.com. Until next time!