Last updated on November 1st, 2017 at 02:56 pm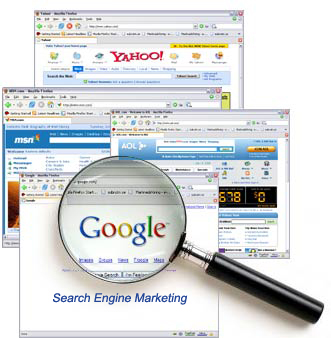 Last week we focused on the basics of using social media to market your dental practice to both new and current patients. This article covers the fundamentals of how to drive traffic to your website using Search Engine Optimization (SEO).
The Internet grows every day! With more websites, blogs, videos, and other content competing for users' attention; "having a website" as your only online presence doesn't cut it anymore.
What is Search Engine Optimization (SEO)?
SEO is the action of making gradual adjustments and improvements on and off your website to increase its search engine rankings (i.e. Google, Yahoo, etc.) and visibility. An effective dental SEO campaign will expose your website to a high volume of Internet users. To put in other words: it can significantly broaden your marketing reach and attract targeted public to your website. The end result would be far more reaches from prospective new patient in terms of calls, emails, etc. into your practice.
SEO can seem like a complicated subject.  It's actually not. For that matter, there are a number of very few simple things you can do that can help tremendously. With that in mind, we'll get into some basics to put you on the "launching pad" to get your dental SEO efforts off the ground. These are things you (or your PR Director) can do yourself. At the very least, this information will help you know if the web person you hired is really doing his/her job.

1.     Focus on the Right "Keywords"
Keywords are search terms that people enter into search engines like Google and Yahoo!. For example, you might type "digital camera" into Google when you want to do an Internet search on cameras and the best place to buy them. Or someone living in Boston who needs dental work done might type in "dental crowns in Boston."
When users type in keywords for the topic or subject they're looking for, search engines scour the entire web to bring up websites relevant to those keywords. Search engines also rank the websites according to the relevancy of these keywords (in other words, is the website actually about what the person searched for?). Therefore, it is very important that the content of your website contains keywords that aptly and specifically represent your services and what your practice is all about. In addition to relevance, you might also want to consider the frequency of those keywords and how competitive they are to try to search for.
Get Descriptive 
For instance, you'd probably think that a lot of people look up such a broad term as "dental crowns." You're right, this term would have a high frequency, meaning it is also very competitive. Many dental practice websites that are vying for your public's attention and would probably have the same keyword. So if you went with a combination of more descriptive keywords like "porcelain crowns" or "gold crown," then you would have less competition. And your keywords would be that much more relevant to the kind of practice you are running and the services you offer.
2.     Take Advantage of Local Listings
More likely than not, your potential new patients don't just type in "dentist" for a local keyword search. They instead might type in "dentist in Philadelphia" or "Los Angeles dentist."
Using Google+ (Google Plus)
If you try typing "dentist in Philadelphia" into Google, you'll see that Google also displays local listings from Google Maps high up in the search results. In order to optimize your website for local search rankings on Google, you would need to set up a Google+ profile and a Google+ local page. This will ensure your practice shows up on Google Maps as well as improve your overall ranking in Google.
Your local page would have all the basic information on your practice, including photos, services, address, and phone numbers. It also features reviews and ratings for your practice. We suggest you ask your patients to rate and leave reviews on your Google+ local page. The more complete your page is and the more favorable reviews you have, the higher Google with rank your practice in local rankings.
3.     Use Links from Other Websites to Build your Credibility 
In addition to appropriate keywords within the content of your website, search engines look for authority and credibility in a website in order to rank it favorably. Now there are several things to take into consideration here.
First of all, search engines measure how many other websites have links pointing their visitors to your website. Yet every link back to you doesn't hold the same "weight" with a search engine, meaning if the American Dental Association links to your website, that has more value than a link from a blog that has nothing to do with dentistry. Links from more authoritative and credible sites have higher "weight" with search engines than less established and credible sites.
What can you do to get more external links?
Directories:
This is actually a lot bigger that you may think. The fact is, whether you've asked or not, your practice/business is listed in a TON of directories online. If you haven't claimed your "profile" on these pages, they'll fill in whatever information they have to hand – which may be wrong! If you've moved, for example, they may have your old address. And chances are they don't have your website listed.
Try this: Search for your name (as the doctor) or practice name online. Look at how many places it appears. Quite a few, right? Well are you managing these profiles? Is the information correct? If the profile has picture capability are there pictures? Is your website listed? You get the idea. Claim these profiles and get the information up to date. In many cases this is free!
Start with Web directories (e.g. Yahoo! directories, local business directories and other dental listing services) to link back to your website. You might also need to reach out to your business contacts and connections to entice them to link back to you. This might take some networking and a few favors on your part.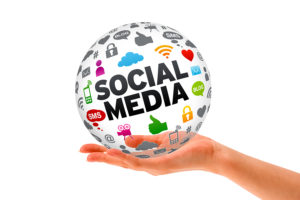 Social Media:
Social media is another great way to get external links and shares, as well as drive more traffic to your website. Make sure you maintain an active presence on the main social networking sites – Facebook, Twitter, Google+, and Youtube. With the posting of new, interesting content from your website, special offers and events, and industry-related developments and tidbits, you can stimulate fruitful interaction between your practice and prospective new patients, resulting in "Likes," "shares," and comments. This, in and of itself, can make your website and its content be perceived as more relevant and credible by search engines, thereby boosting your rankings even more. Never underestimate the power of social media in marketing your practice.
4.     "Clean Up" your Website

The final thing to mention on gaining credibility with search engines to make sure your website continues to have a clean, orderly structure with no missing links or dead-end paths. Also, your site definitely shouldn't be just one single page that goes on forever. A search engine should be able to navigate and understand the layout of your website easily. If the site structure doesn't make sense to you, it definitely won't make sense to the search engine, so it won't rank or recommend a website it can't follow very well.
So, there are some basics you can jump on right away. And remember, accuracy and relevancy of your websites keywords, as well as all mentions of your practice across the web in the form of external links, Social Media posts and comments, directory listings, reviews, etc. are some of what a search engine looks at when it ranks your practice website. The more positive these things are, the better your chances of ranking higher in Internet search results – and being found by potential new patients!