Last updated on September 23rd, 2020 at 10:26 am
Every newspaper we publish includes a number of MGE client success stories. If you've had a chance to read any of these, you may have wondered anything from, "Is this real?" to "How did they do this?" or maybe "How can I do this?"
Describing exactly what MGE does in one sentence can be difficult. And while the statements, "We're a dental practice management company" or "a training organization for dentists and dental specialists," would be correct, they would leave much unexplained.
In any event, I wanted to use this opportunity to "fill in the blanks," with some simple information about our company so you know who we are and how our help might apply to your specific situation.
And with that, I give you 12 fast facts about MGE:
1. There is no such thing as a "typical MGE client." They might be a general dentist or dental specialist, and could practice in just about any environment or set-up you could imagine – rural, big city, suburb, partnership, solo, group practice and so on.
2.  MGE clients are spread across 46 US states and 5 Canadian provinces.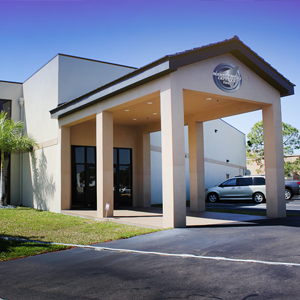 3.  MGE is a TRAINING ORGANIZATION. We teach doctors and their staff how to manage the office. For example: If you're having a marketing problem, we would train you on the technology of marketing and provide guidance as you implement. The result: you know how to handle it from that point forward. We do this as opposed to consulting you on "what to do."  The downside is that training can take longer.  The upside is you'll own that knowledge, ability and certainty for the rest of your career and should be able to replicate the results time and again without further assistance. While MGE is not a clinical training organization – our focus is practice management – it is expected that clients maintain a high level of clinical quality and pursue appropriate CE to continue to enhance their skill as a clinician.
4.  The majority of the MGE curriculum and materials are based on the management and administrative works of American Philosopher L. Ron Hubbard.  We use this system for a very simple reason: it works.
5.  MGE has 50+ employees, ranging from consultants, trainers, executives and administrative staff.
6.  Most of MGE's training is done at our 55,000 square foot facility located in St. Petersburg, FL (in the Tampa Bay Area), and in 2017 we opened our West Coast Branch Office in Glendale, CA where we deliver a limited selection of our courses for West Coast clients. We also teach many of the MGE systems online at the website www.ddssuccess.com, allowing you to train your entire team in the comfort of your own office.
7.  Every client comes to MGE with specific needs applying to their situation and as such, there is no set degree of participation in MGE training services. A client may do as little as a two-day course, such as the New Patient Workshop, nine days of training on case acceptance (The MGE Communication and Sales Seminars), up to the MGE Power Program, which takes an average of 12-18 months to complete and includes extensive training on case-acceptance, marketing, management and organization for both a doctor and office manager.
8.  Typically, a new client will begin with MGE by attending one of Dr. Winteregg's free seminars or the New Patient Workshop and then a few other seminars or courses before taking the bigger step onto the Power Program from there.
9.  An analysis of MGE clients participating in or who have completed the MGE Power Program showed an average increase in collections of 31% within the first three months, an 89% increase within one year, a 132% increase after two years and a 232% increase five years after initial enrollment in the Power Program.*
10.  When a client completes the MGE Power Program they normally keep their skills sharp through MGE graduate seminars a couple of times per year (such as the MGE Owner's Conference). The MGE Owner's Conference provides a venue for graduate clients to share ideas and successful actions, network and learn advanced management techniques.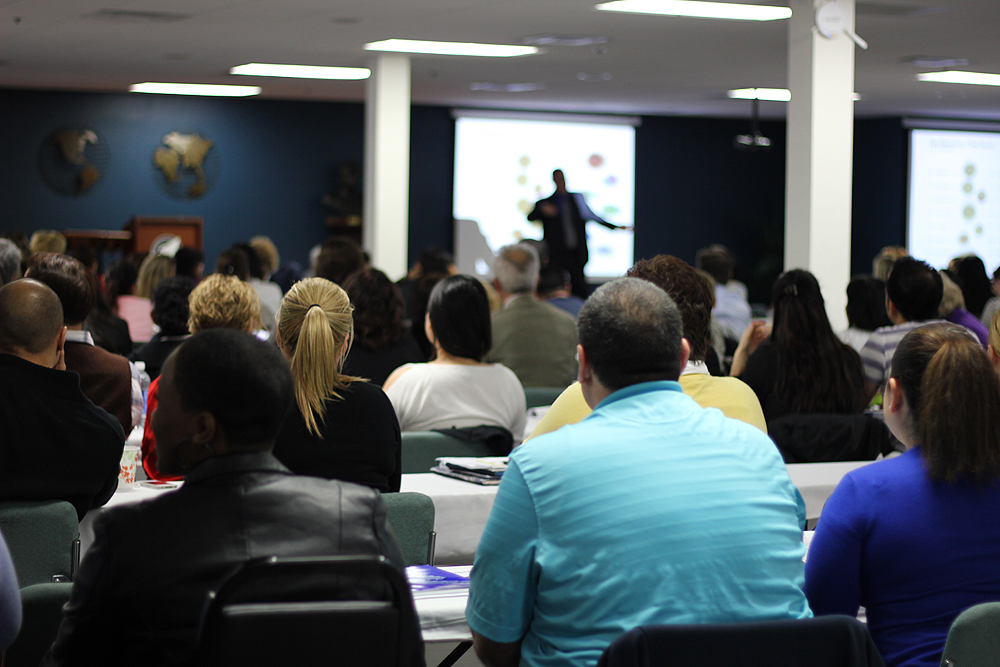 11.  An average of over 280 doctors and staff attend MGE seminars, seminars and courses at our Florida office every week.
12.  In late 2008, we began delivering a series of free one-day seminars all over the country. While this began as an effort to help the profession during the economic meltdown of late 2008 along with providing an easier way to learn more about our company, it is now a regular company activity. We call this seminar series "The MGE Effective Management Series." Subjects include:
These seminars are free and contain quite a bit of valuable information. On the average, an MGE delivery team is on the road three weekends per month (Fridays and Saturdays) delivering one of these somewhere in the US. For more information or to schedule, contact our office or look at our schedule online.
Well there you have it.  If you're looking for assistance with your practice management concerns, I'd start out with one of these steps:
1. Learn more about MGE by attending one of our Effective Management Series Seminars. They're free and we might be doing one right in or near your area.
2. If you want to learn how to market your practice efficiently and effectively, do the MGE New Patient Workshop.  It comes with a money-back guarantee for up to six months, whether you've done the course or not. The New Patient Workshop is delivered almost every week at our Pinellas Park, Florida office or about every quarter in Southern California.
3. Sign-up for the MGE Communication and Sales Seminars, delivered at our Florida office. Here you'll find three, three-day seminars focused on how to really connect with your patients and help them get the treatment they need.
4.  If you have another more pressing issue (i.e. organizational or personnel problems), give us as call and we'll work out the correct first step for you to take on our program.
As I mentioned above, every situation is unique, but we can help just about everyone if they're willing to put the time and effort in. Take your first step and contact us today at (800) 640-1140 or (727) 530-4277.
---
*Results may vary from client to client, especially depending on the client's degree of dedication to positive change. As such, no particular result can be promised or guaranteed to any client. The averages described on this page above are based on a statistical study of a number of clients who participated in the MGE Power Program. They are not, however, a guarantee of results of any kind. MGE: Management Experts, Inc., hereby expressly disclaims any and all warranties expressed and implied, including without limitation all implied warranties of merchantability and fitness for a particular purpose.
---
Dr. Gregory Winteregg provides this general dental practice management advice to furnish you with suggestions of actions that have been shown to have potential to help you improve your practice. Neither MGE nor Dr. Gregory Winteregg may be held liable for adverse actions resulting from your implementation of these suggestions, which are provided only as examples of topics covered by the MGE program.